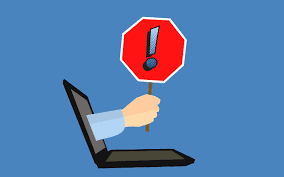 Dear All!
According to the Regulation amendments by Cabinet of Ministers of Latvia from 17.12.2020., 08.12.2020 to Cabinet Regulation No. 655 "On the declaration of a state of emergency" from 06.11.2020. , 
OPERATIONAL UPDATES:
STUDIES:
Only Online Studies by 11.01.2021.: All studies including all practical studies will be held only online by January 11, 2021. Individual practical studies face-to-face are cancelled. After January 11, 2021 the information will be updated.
End of 2020 Year studies: last lectures on 22.12.2020. as scheduled.
In January 2021: 4 lectures in Professional Identity and Practice (12.01.2021.,14.01.2021.,19.01.2021., 21.01.2021.)
Winter holidays start from 23.12.2020. by 11.01.2021.
Spring term beginning: 01.02.2021. Schedule and form of studies will be informed in January, 2021.
ADMINISTRATION WORK:
From 21.12.2020 by 11.01.2021. No visitors, no students are accepted at the HOTEL SCHOOL office.
From 21.12.2020. by 11.01.2021. HOTEL SCHOOL administration work cannot be proceeded from the office due to Covid restrictions. Admission, administration will work remotely but with limitations due to unavailability of the physical documents and limited software.
Dear Students for admissions and foreign student issues - please email to admissions@hotelschool.lv, for study questions – please email info@hotelschool.lv.
HS administration will work for you, but please take with understanding that not all documental procedures can be done without access to physical documents, office equipment and software. Thank you for understanding, in advance!
ISSUANCE OF DIPLOMAS:
An event of issuance of diplomas is postponed to a later period after in January, 2021 (after 11.01.2021.).  We will inform accordingly depending on the situation with Covid 19.
ONLINE WINTER SEASON BRIEF AND GREETINGS EVENT:  is re-planned for 29.12.2020., time from 16.00. by 18:00+. We kindly invite you to plan time for joining to make a summary of the achieved results, exchange greetings and positive tuning for the upcoming year. The confirmed rescheduled programme and the link for online attendance will be shared in a separate post after discussion with Council Board and Student Parliament on 21.12.2020.
Will keep updated!