Dear College Students (VPO groups, Higher Education),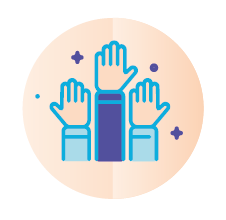 HOTEL SCHOOL Hotel Management College has applied for Erasmus Higher Education student traineeship mobilities for First-level professional higher education programme "Hospitality Service Organization" students (VPO students).

The results of the competitions are not yet informed by the State Education Developemtn Agency. The estimated time of Erasmus funded traineeships will be from June to September 2022 or from July to October 2022.
When available, the Erasmus call for Hgher Education will be published in Moodle in Erasmus https://e-hotelschool.lv/course/view.php?id=1351  section and in the main Moodle page www.e-hotelschool.lv.
Once we will receive the application results and the number of the Erasmus mobility places will be informed to the College, we will post the call for student participation in funded Erasmus Higher Education Mobility Traineeships.
At the moment, you need to find the place for LV programme traineeship, please use the offers in the section Summer Internship Offers https://e-hotelschool.lv/course/view.php?id=616.
From April 22, 2022  to May 20, 2022 please find the place for an internship for LV programme, arrange / sign the traineeship agreement for LV programme course.
Fill in the attached file and send to HOTEL SCHOOL email interships@hotelschool.lv before May 20, 2022 with the information about the traineeship place and personal information.  At the moment, you need to sign with the employer the LV traineeship agreements in paper format. 
The agreements for Erasmus mobility will be signed in electronic form as separate agreements. This form is not yet available, the College will inform when it will be available in May – June 2022.
In LV programme it is called Internship, in Erasmus system it is called Traineeship.
1st year students have LV programme Study Internship I: 4 Credit points = 6 ECTS; 160 hours; (approximately 4 weeks, 1 month);
2nd year students have LV programme Study Internship II: 12 Credit points = 18 ECTS; 480 hours; (approximately 12 weeks, 3 months);
The LV Study Internship Reports will be measured in hours. Erasmus mobility is measured in days (travel days are not counted).
Erasmus Traineeship Mobility can be longer or shorter than these estimated days. In general, the Erasmus traineeship mobility is not shorter than 2 months, but we will know the number of the days awarded by the State Agency later. It means, that if 1st year student goes for  1 month of LV internship, they will have to stay 2 months to make the Erasmus traineeship mobility. Or, 2nd year students, may have 3 months of LV programme internship, and , for example, shorter Erasmus traineeship mobility up to 2 months, or same, or longer – depends on the number of the days and mobilities awarded by Erasmus.
We will keep you informed, but currently you need to arrange your contacts and contract for the LV traineeship programme as priority. If you will be awarded the Erasmus funded mobility after call, then your employer will have to sign the electronic agreement in the Erasmus system  - you can tell this to the employer in advance.  
Write an email to request the LV programme internship agreement at interships@hotelschool.lv. Finally, the Erasmus participants will have 2 agreements: one for LV programme, one Erasmus Learning Agreement in electronic form for Erasmus traineeship mobility.
Questions on LV programme internships and Erasmus Traineeship mobility: internships@hotelschool.lv . Since May 2022 the responses from that email will be on regular basis.
Published: April 22, 2022